Calling all adult programming librarians!
Join the New Ad-hoc Adult Programming Committee
READS is looking for programming librarians to join our new ad-hoc Adult Programming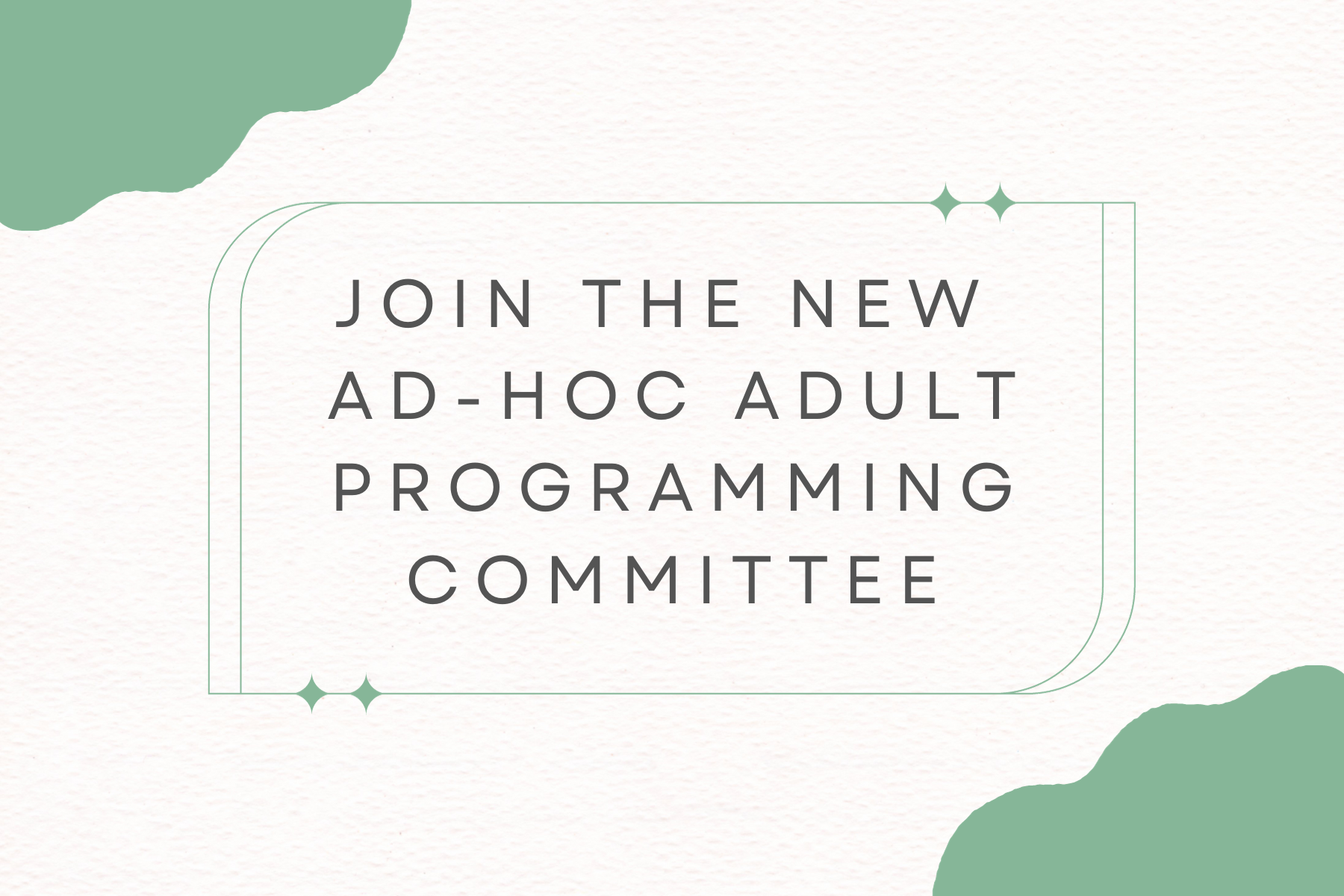 Committee. This committee will create an Adult Programming Best Practices Manual. The Manual will be a living document that provides a road map for NH Librarians working on adult programming. Topics included in the guide will range from Getting to Know your Community and Developing Programs to Working with Performers, Marketing, and SO MUCH MORE! The approximate time commitment is 2-4 hours per month.
If you're interested in collaborating with fellow NH Librarians to put this resource together or for more information, email Jane Martina at jmartina@hooksettlibrary.org.
---
READS Repository
Welcome to the READS Repository!
The READS Repository is a publicly accessible Google Drive featuring Programming, Social Media, and Technical Training resources, plus SO MUCH MORE, submitted from libraries across the state. This database is a living organism administrated by the READS Vice President, and will house everything from guidelines for virtual programming, to fun reading-themed memes for your social media pages.
Anyone who has created an Adult or Reference Service related document is encouraged to share it on this platform!
Submission couldn't be easier:
---
Library Programs for Adults
The READS Programming Database is a publicly accessible Google Docs Spreadsheet featuring a variety of programs from Arts & Entertainment and History & Travel to Science & Nature and Health & Wellness, plus SO MUCH MORE, submitted from libraries across the state. This database is a living organism, and will house program listings with reviews and all the information you'll need to book your next program.
Anyone who has hosted or created an Adult Services related program is encouraged to share it on this platform!
Virtual Programming Best Practices
---
Join the NH Librarians Goodreads Group
Have you joined the NEW NH Librarians READS Goodreads Group yet?
This Goodreads group is run by the READS section of NHLA. It is a place where NH Librarians can share what they are reading, contribute to staff picks, and connect others with awesome books! You can follow our READS Board Members (we're all moderators) to see what we're reading and browse our bookshelves.
After joining you will see updates from other members of the group, and can passively use the lists and bookshelves for Reader's Advisory as needed. If you would like to take a more active role you can add titles to our staff picks shelf after reading and reviewing them on your account.
If you rate a book 3 or more stars, add it to the NH Librarians Read group!
Navigate to the NH Librarians Read Group Bookshelf
In the top left hand corner search for one of the titles you would like to add to the group.
Once search results load, select the correct edition and click "Add to Group"
Choose the "staff-picks" shelf, and click Save Group Book (If another member of the group already added your title your review will automatically appear.)
Your book will now show up on the NH Librarians Read Bookshelf and users can browse it for quick recommendations from our READS Board!
Get started browsing NH Librarians Read and adding your own picks to this new Goodreads Group HERE!
---