About NHLA
NHLA is committed to networking, professional growth and advocating for the future of New Hampshire libraries. NHLA is a professional association of library personnel, trustees, and library supporters whose purpose is:
To advance the interests of its members through advocacy on library issues and increasing public awareness of library service.
To support the professional development of its members.
To foster communication and encourage the exchange of ideas among its members.
To promote participation in the association and its sections.
---
From the President
On behalf of the NHLA Executive Board, I am pleased to announce the approval of an organizational Strategic Plan. The New Hampshire Library Association, founded in 1889, has not had an official, written strategic plan to guide the Executive Board as it makes decisions on a regular basis about resource allocation. This initial plan will carry us through December of 2023 and codifies what the Association is already doing, and promotes future planning both in a financial sense and in a practical sense since we are an all-volunteer-run organization.
The plan was compiled by a subcommittee consisting of seven members of the Executive Board with data from four surveys which were from our executive board members, NHLA Sections, our membership and the general library public (non-members) of the association.
A two-year plan and keeping it to only two pages was decided upon to follow along with officer terms of three years, thus our Vice-President has a structure to start their term and can continue their work as President. It is also more manageable for our first plan so that we can be successful.
You can view the Strategic Plan here and the survey data here: Members, Non-Members, Executive Board, Sections.
We thank you for all that you do for NHLA and your library communities!
Sincerely,
Denise van Zanten, NHLA President 2022
News and Events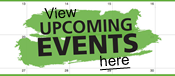 Registration is now open for the NELA/NHLA Conference! If you have a joint membership, log into your NELA account and proceed with the registration – the membership rates will already be applied. If you are not a NELA member, log in as a guest and then use this code to receive the membership rate: #NELA2022_NHLA
To register click here: https://nela2022.godaddysites.com/attendees
There is a scholarship available through NELA to attend conference. There will be one person from each state awarded this scholarship. You do not have to be a first-time attendee. To apply for the scholarship click here: https://nela2022.godaddysites.com/conference-scholarship
Mark Your Calendar and Join us for these Special Events:
The NHLA Business Meeting will be held on TUESDAY, October 25, beginning at 8am. Immediately following the Annual Meeting, Sections will meet for their Annual Meetings. A continental breakfast will be served.
SUNDAY:
Reception – 5:30-6:30pm

Banquet & Emerson Greenaway and Anne Geisel Award Presentations – 7-8pm ($60.00/pp)

Prom with DJ Skooch – 8-9pm (FREE) – come hang out, and listen to some music!
MONDAY
NELA Games – 4:45-5:45

Trivia Night (Fundraiser) – 6-7:15pm ($20/pp includes light dinner)

NHLA members receive the benefit of NHLA's advocacy efforts in the state legislature, the Governor's office, and other areas of state government to assure that New Hampshire's libraries 1)receive necessary support and resources from the New Hampshire State Library (such as ILL van service and free or reduced charge access to online database subscriptions), and 2) have important local library issues recognized on the state level when necessary.
NHLA offers its members scholarships and interest-free loans for graduate study as well as mini-grants for professional development. Members also receive reduced registration rates for a variety of professional development opportunities throughout the year, designed to help library staff at all levels keep up with the ever-changing world of information science and maintain the excellence that New Hampshire residents have come to expect from their libraries.
NHLA members receive regular updates on national and state news and information that affects New Hampshire's libraries through the NHLA web site, blogs, and other electronic communications from the NHLA sections.
NHLA members have access to numerous opportunities for networking and involvement through NHLA sections. These opportunities to plan meetings, develop educational programming, evaluate trends, and develop resources for other NHLA members help prepare library staff for leadership roles within their own libraries.