About NHLA
NHLA is committed to networking, professional growth and advocating for the future of New Hampshire libraries. NHLA is a professional association of library personnel, trustees, and library supporters whose purpose is:
To advance the interests of its members through advocacy on library issues and increasing public awareness of library service.
To support the professional development of its members.
To foster communication and encourage the exchange of ideas among its members.
To promote participation in the association and its sections.
News and Events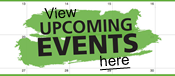 It's Time To Update Your NHLA Membership!
Your NHLA Membership term runs from January 1 - December 31. Any individual associated with libraries in New Hampshire may join, from library staff to Trustees to members of Friends organizations and from students just embarking on their Masters in Library Science to librarians who have enjoyed a long career in the field and our library vendors that support our work.
To join or renew your membership, please register online here.
Membership in NHLA provides our 600+ members with
...support through our advocacy efforts in the state legislature to ensure that New Hampshire's libraries receive necessary suport and resources from the NHSL and to have important local library issues recognized on the state level when necessary;
...information through regular updates on natoinal and state news and information that affects New Hampshire's libraries; and
...growth both professionally and personnally through involvement in NHLA sections, committees, meetings, and conferences.
2023 NHLA Spring Conference - May 4 & 5
Registration is now open!
This year's conference will be held at Mill Falls at Church Landing in Meredith, NH.
NHLA Member Rates - $200 Full Conference or $100/day
Non NHLA Member Rates - $250 Full Conference or $125/day
Here is the link to register: 2023 Spring Conference Registration Link
If you are planning to stay overnight, here is the link for the hotel. Please use this link to book your reservation: Hotel Booking Link
The deadline to submit a proposal has been extended to Friday, February 10. Use this link to submit your proposal: NHLA Spring Conference Request for Proposals
For questions, please contact Conference Co-Chairs, Diane Lynch or Deb Hoadley

NHLA members receive the benefit of NHLA's advocacy efforts in the state legislature, the Governor's office, and other areas of state government to assure that New Hampshire's libraries 1)receive necessary support and resources from the New Hampshire State Library (such as ILL van service and free or reduced charge access to online database subscriptions), and 2) have important local library issues recognized on the state level when necessary.
NHLA offers its members scholarships and interest-free loans for graduate study as well as mini-grants for professional development. Members also receive reduced registration rates for a variety of professional development opportunities throughout the year, designed to help library staff at all levels keep up with the ever-changing world of information science and maintain the excellence that New Hampshire residents have come to expect from their libraries.
NHLA members receive regular updates on national and state news and information that affects New Hampshire's libraries through the NHLA web site, blogs, and other electronic communications from the NHLA sections.
NHLA members have access to numerous opportunities for networking and involvement through NHLA sections. These opportunities to plan meetings, develop educational programming, evaluate trends, and develop resources for other NHLA members help prepare library staff for leadership roles within their own libraries.